New York City promises a lot of exciting adventures and one-of-a-kind experience to its tourists. However, before you book that flight and head to this major city, you might want to know a little more about it to help you fully experience it.
Location
Lying on the Norteastern part of the United States, New York is situated on the Atlantic coast's large natural harbor. It is approximately halfway between the states of Boston and Washington, D.C. the city's location at the Hudson River's mouth, has tremendously helped the city to grow in its trading sector.
Making a Call
If you are thinking about making a call to New York City, like making hotel reservations, always remember that the city has four area codes: the original which are 646 and 212 in Manhattan and 718 and 347 for the city's outside boroughs. The 917 area code, although common, is assigned especially for cellphones only.
If you are in New York already, making a call, whether in or outside of the city, would not be hard as there are several public pay phones in the city. To use these phones, you need to buy first prepaid calling cards which are often sold in packaging services and many convenience groceries. Local calls cost around $.25 to $.50, while international calls cost depending to where you are calling.
Opening Hours
In general, business hours in New York start from 10 am 7 pm, Mondays through Saturdays. On Sundays, most businesses open on noon then closes at 5 pm. Banking hours start from 9 am to 5pm, on weekdays; there are banks which extend until Saturday morning though, and some even on Sundays.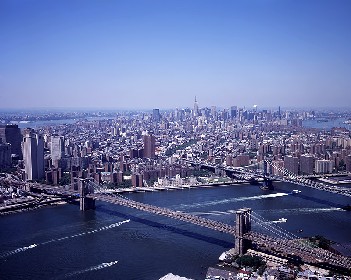 Emergencies
Making life easier for those who are in an emergency, New York City has consolidated its police fire, and ambulance assistance through 911. So any trouble or problem that you encounter in the city, all you need to do is dial the number.
Restrooms
If you see yourself having a call of nature in the city, you must know that finding a public toilet is not easy as most of them are only found in the Modtown's visitor centers. New York City restrooms are often found only in hotel lobbies, museums, restaurants, department stores, bus stations, and railway.
These are just few of the things you need to know before heading to the Big Apple. Reading through the pages of this site, you will find out more that will help you in your visit to New York.