New York has four distinct seasons. Fortunately, neither the peak of the summer nor the depths of the winter can hamper tourists from having a good time in the Big Apple. However, just to help you picture out the city during each season, here are some things that you need to know.
Autumn
Many people in New York, even returning tourists, find autumn as the best season to be in the city for the calm and mild weather it brings. Between October and November, people can go stroll around the "Gotham City" without worrying of either rain or heat. The city's colourful and extravagant Christmas decorations as well as the fabuous store displays make autumn in New York more interesting.
Rainfall
New York does get wet, too. But unlike other cities in the world, the pattern of rainfall in general is evenly spread throughout the year. Annually, New York averages about 46 inches of precipitation. The difference though between its wettest month (November) and driest month (February) is not so significant that you need not worry about it.
Winter
With an average of about 38 degrees Fahrenheit, the coldest month in the city is January. Snowfall comes unpredictably during these times, which sometimes goes as thick as about 2 feet on the ground. However, with the number of foot traffic and cars in the city, snow does not stay for long. While it sends you to chilling cold, snow in New York is stunningly beautiful, especially if this is your first in the city.
Spring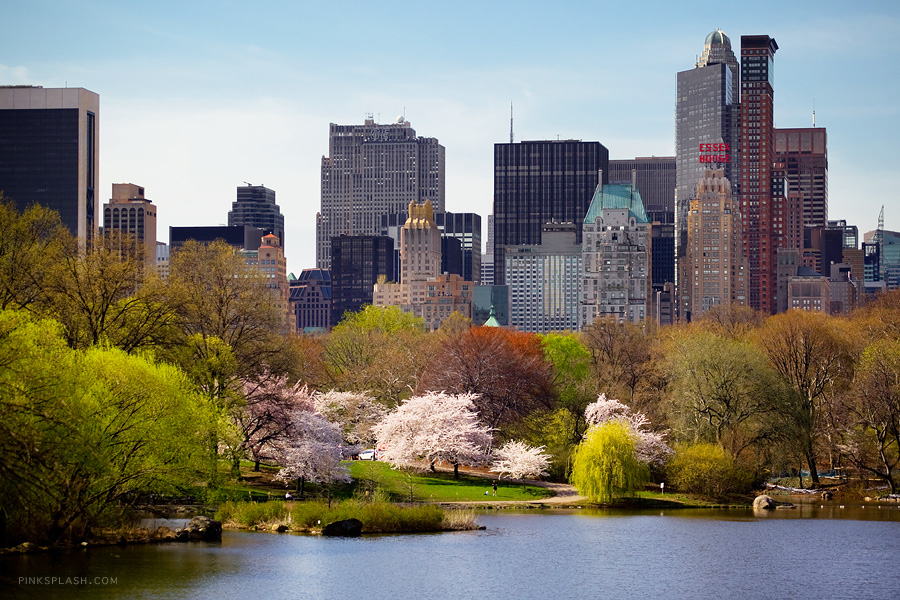 Around April and May, the city blossoms after the snow and gives tourists a delightful weather that's a perfect time to explore the city. Temperature during these months averages at about 61 degrees Fahrenheit.
Summer
Many consider summer in New York as one of the worst seasons to be in the city. While heaters are required by law for the winter, air conditioning in many establishments is optional. Thus, if you are staying in a cheap hotel in New York on summer, expect a little discomfort due to the heat because many of these low-cost establishments do not have air conditioning.